NOLAMusiciansVillage.org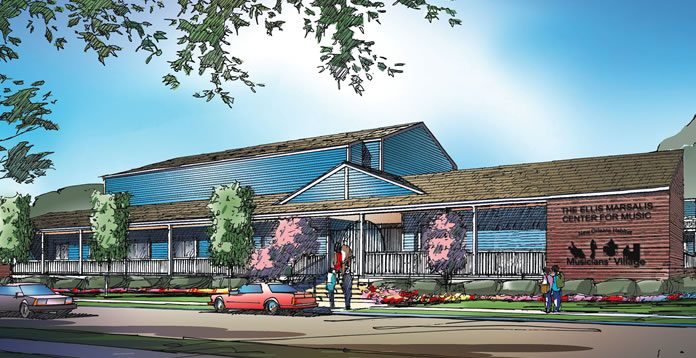 [1]
Yesterday, we released The Marsalis Family [2]'s brand new album Music Redeems [3].

100% of proceeds from the sale of this album go to programming at the Ellis Marsalis Center for Music; the heart the of NOLA Musicians' Village.

For more information on the village, please visit the official website at NOLAMusiciansVillage.org [1]. We thank you for your support.
1.jpg
Links:
[1] http://nolamusiciansvillage.org
[2] http://marsalismusic.com/marsalis-family
[3] http://marsalismusic.com/releases/music-redeems
[4] http://www.marsalismusic.com/sites/default/files/blog/images/1.jpg
[5] http://www.marsalismusic.com/marsalis-family
[6] http://www.marsalismusic.com/releases/music-redeems
[7] http://www.marsalismusic.com/category/news-posts/announcements
[8] http://www.marsalismusic.com/category/tags/music-redeems
[9] http://www.marsalismusic.com/category/tags/musicians-village-0
[10] http://www.marsalismusic.com/category/tags/new-orleans
[11] http://www.marsalismusic.com/category/tags/marsalis-family