Marsalis Music February News: Brave the polar vortex and go hear some live music

Take your sweetheart to hear some live music
Remember to treat your valentine with something special on February 14 - we think that a pair of tickets to a concert is a perfect idea. Claudia Acuña, Joey Calderazzo, Branford Marsalis, and Miguel Zenón all have tour dates coming up, so check out their schedules and see if they will be performing somewhere near your home. Or might we suggest a romantic trip to San Juan [1], Savannah [2] or New Orleans [3]?
Claudia Acuña Events [4]
Joey Calderazzo Events [5]
Branford Marsalis Events [6]
Miguel Zenón Events [7]

Miguel Zenón's Caravana Cultural
Miguel Zenón's Caravana Cultural [8] is a project that organizes free-of-charge jazz concerts in the rural areas of Puerto Rico. Each concert focuses on the music of a legendary jazz figure and is preceded by a pre-concert talk during which the audience is exposed to the basics of improvisation and to biographical information about the musician being honored. The next Caravana Cultural performance will be on March 9 in Aibonito, Puerto Rico presenting the music of Louis Armstrong.

It's Mardi Gras season again…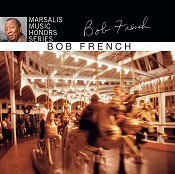 [9]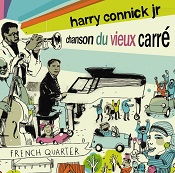 [10]
The New Orleans Jazz & Heritage Festival [11] recently announced their 2014 line-up (including the Branford Marsalis Quartet!) and the Mardi Gras parades will be starting to roll through New Orleans soon. If you need any additional motivation to get you in the mood to celebrate Crescent City style, try listening to Bob French's Marsalis Music Honors Bob French [9] or Harry Connick Jr.'s Chanson du Vieux Carré [10].
Branford Marsalis Tour Dates
Please visit our Events page for the latest information regarding tour dates [6].

Always your valentine,
Marsalis Music
Links:
[1] http://prheinekenjazz.com/
[2] http://www.savannahmusicfestival.org/2014-performances/an-afternoon-with-branford-marsalis.php
[3] http://lineup.nojazzfest.com/
[4] http://marsalismusic.com/events/62
[5] http://marsalismusic.com/events/92
[6] http://marsalismusic.com/events/85
[7] http://marsalismusic.com/events/82
[8] http://miguelzenon.com/caravana_cultural.php
[9] http://marsalismusic.com/content/marsalis-music-honors-bob-french
[10] http://marsalismusic.com/releases/chanson-du-vieux-carre
[11] http://www.nojazzfest.com/
[12] https://www.marsalismusic.com/sites/default/files/newsletters/images/frenchcvrmailchimp.jpg
[13] https://www.marsalismusic.com/sites/default/files/newsletters/images/chansoncovermailchimp.jpg