September 2013 Marsalis Music Newsletter
Harry Connick, Jr.'s Birthday Sale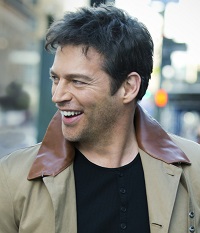 Harry celebrates his birthday on September 11 and we think you should check out his incredible piano chops if you haven't already. Receive 30% Harry's Marsalis Music catalog now through September 30, 2013 at the Marsalis Music Store [1] including CDs, full-length digital albums, and the A Duo Occasion DVD [2]. No special code is needed - the discount will be taken off automatically at checkout.
Check out Harry's latest tour schedule here [3].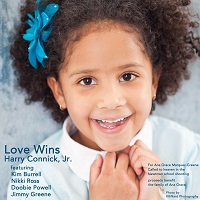 [4]
Connick's "Love Wins" dedicated to Ana Grace Marquez-Greene
Harry Connick, Jr.'s song "Love Wins" is dedicated to Ana Grace Marquez-Greene, one of the children killed in the Newtown, Connecticut tragedy and the daughter of former Connick Big Band tenor saxophonist Jimmy Greene. Connick sang at Ana Grace's funeral, and was inspired by a speaker at the service who emphasized that love trumps even the greatest tragedy. All proceeds from sale of "Love Wins" will go to the Ana Grace Fund: www.anagracefund.com [5]. Available for download at iTunes [4].
Branford Marsalis Remembers Marian McPartland
Jazz pianist, radio host, and jazz ambassador Marian McPartland [6] passed away last month. Here are Branford's words about her:

I remember when I first met Marian McPartland. She was in New Orleans, playing at Le Club, a jazz club in the Hyatt Regency. In the 70s there were often weekend concerts in Jackson Square, and our high school jazz band would often be performing. This time it was Marian playing. She knew my father very well, and dad asked her if she would sit in with our band. She was hesitant, just as I would be today, but agreed to do it. When the song was over, she was very surprised, and very supportive. When we moved to New York in the 80s, whenever we saw Marian, she would bring it up.

I have been on her show, Piano Jazz, and long before that, I was a loyal listener. She was an ambassador for the music we love, and she will be missed.
Listen to Jimmy Cobb Live at the Village Vanguard
Marsalis Music Honors Series artist Jimmy Cobb [7] performed at New York's legendary Village Vanguard for a week in August and WBGO [8] and NPR Music [9] recorded one evening's performance with Cobb on drums, Javon Jackson on saxophone, Tadataka Unno on piano, and Paolo Benedettini on bass. Listen to the live set here [10].
New Branford Marsalis Tour Dates
Please check Branford's Events Page on MarsalisMusic.com for the latest tour dates [11].