Publication: New York Times
Author: Steve Smith
Date: February 18, 2011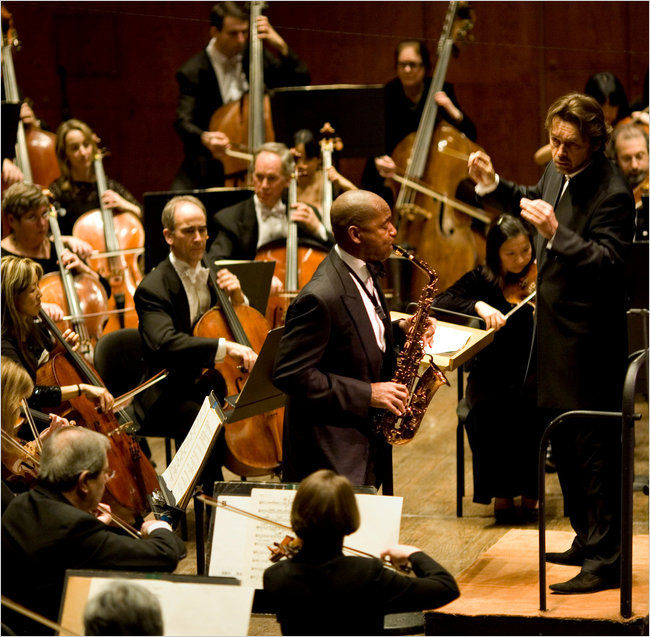 Taken at face value, the program that the New York Philharmonic presented on Wednesday evening in Avery Fisher Hall was a curious clutch of disparate works. Still, there was symmetry to the arrangement: two saxophone showcases played with an estimable soloist, Branford Marsalis, both also heard during a Philharmonic concert in Central Park last summer, flanked here by pieces that repurposed viable music from forgotten stage dramas.

There were lessons to be learned from the event. One, obviously, was that any good music can survive the specifics of its provenance.